Lamberto Tronchin's

Home Page

Brief Curriculum vitae
My researches on Acoustics began studying with Alessandro Cocchi and Angelo Farina the correlation between subjective evaluations given by world-famous musicians (Uto Ughi, Severino Gazzelloni, Claudio Scimone) and objective parameters measured in many Italian theatres (among all the milanese Teatro alla Scala).
---
So I was graduated in Civil Engineering at University of Bologna, in Piano at Conservatorium of Reggio Emilia, and I've got the PhD degree ("dottore di ricerca") on Applied Physics (fisica tecnica). I spent some months at ISVR , to carry on my studies on convoluted music, and a lot of time to interwiee musicians.
At the moment I'm member of Italian Association on Acoustics (A.I.A.) and Chair of the Board of the Musical Acoustics Group G.A.M.of A.I.A. In the past, I have been working for "Pensiero Produttivo", and on beautiful ancient musical instruments, like a wonderful Pleyel petit a queue
---
| | |
| --- | --- |
| | My topics are: Music, first of all (I'm fully graduated in piano, and I've got the final Diploma at Conservatorio), especially Chopin (even if the music on the left is Beethoven!) and traveling (I've recently been by car in Samarkand, and Bukhara Uzbekistan.following Marco Polo Silk Road: Would you like getting more about these amazing towns?) |
---
I'd be delight to listen to you and your ideas: you can reach me at...

University or visit my City , or listen to this music
---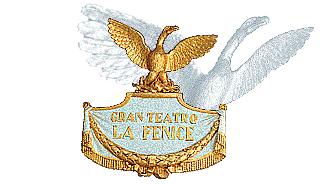 Would you like having a look on the former Teatro la Fenice?